Jerusalem
So it's the middle to late 1980s and Toritto with the eleven letter Italian surname ending in a vowel is appointed by the company to the Board of Directors of Israel's largest leasing company.  It was a wholly owned subsidiary.   I was on my way to Tel Aviv.
Every other month. For two years.
I obtain a duplicate U.S. passport ; my old one had visas from the Arab countries I visited and would visit in the future.  I obtained a separate one in London for all of the coming Israeli visas.  The Arab countries didn't like to see Israeli visas so I took no chances.  Keep them separate.
I fly to JFK from my home in Baltimore and check in at El-Al.
"Why are you going to Israel? On business? Show me your business card. Where are you staying? Do you speak Hebrew? Do you know anyone in Israel?"
One last check before boarding. I happen to be traveling on Purim. The Orthodox are giving out small packages of candy with a dime.
"Did anyone give you anything to take on the plane?' I nod and rummage  through my bag and take out the package. I'm holding up the line.  The exasperated security officer looks at me with a woeful stare. "Not that!! Anything else!!"
"No".  Well, he did ask.
Off to Tel Aviv. As we cross into Israeli airspace tourists begin to applaud. The Orthodox are saying morning prayers.
I sweep into the Hilton and get ready to meet the local management. I had spoken to them frequently by phone but we had never met. The Hilton staff would get to know me as a regular visitor. "Welcome back Mr. Toritto!"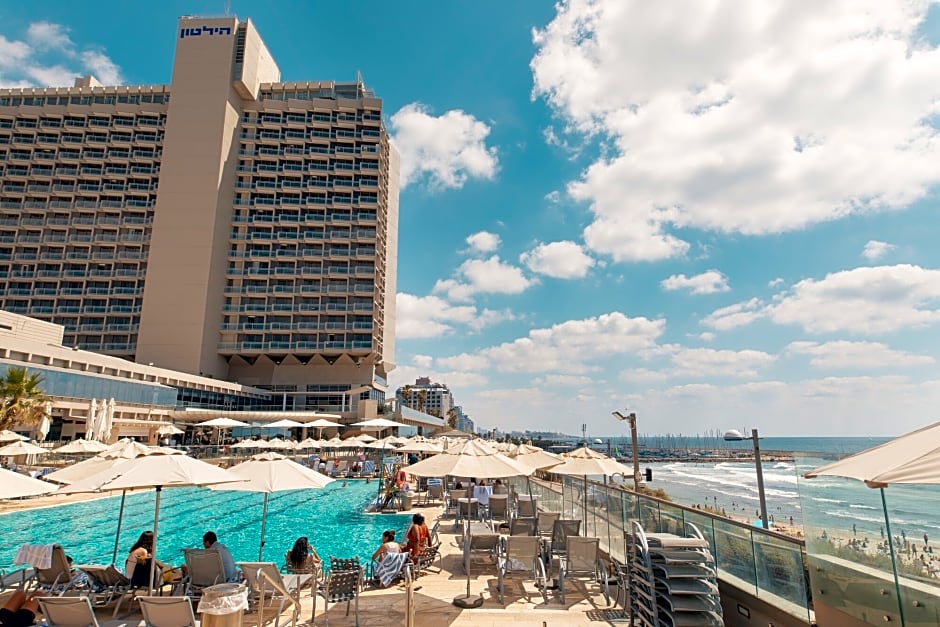 The leasing company was run by two Sabras – I'll call them Yoram and Aaron. Both were extremely curious as to how a nice Italian boy like me  got the job. Their English was excellent.
I had taken basic Hebrew lessons before I made my first trip. I knew it would come in handy. I simply memorized certain phrases.  At our first meetings any questions I asked resulted in a conversation amongst the staff in Hebrew and then an answer in English.
So wily Toritto called in one of the secretaries and asked if she would bring in some coffee and munchies – in perfect Hebrew. I had practiced enough!  I learned a number of phrases I could use and just waited for my opportunity.
"You speak Hebrew?" "No no Yoram. Just a few words"
Later I asked the secretary to make some copies – again in Hebrew.
"No no Yoram. Just a few words"
"I know you speak a few words – its how many more you speak!"
Smile.
The side conversations in Hebrew ended. I'm sure the staff believed this nice Italian got the job because somehow in this life or another I came to understand at least some Hebrew; more perhaps than I was letting on.
I met the wives. Aaron was married to Helen, an Australian. He swore he picked her up at the Hilton. "Her mamma sent her here to meet a nice Jewish boy. Pickings were slim in Australia!"
Aaron, Helen and their children would visit my wife and I in Baltimore and stay with us for a week as they toured America. They sent their condolences when she passed in 2004.
During a day off I hired a tour guide and headed to Jerusalem. "Do you want the Jewish tour, the Christian tour or the Muslim tour?".  We stopped on the road above Jerusalem for the post card view, the Al Aksa mosque shimmering in the sun.  I had lunch in Bethlehem and brought home a Christmas candle from the Church of the Nativity. I only light it during Christmas Eve dinners. I still have it.
Church of the Nativity – Bethlehem 
I asked the guide to take me to the Wall. I stood back from it for a time watching the latest of the millions who have prayed here. Standing where Jews, Romans, Crusaders, Ottomans, Titus and Saladin have stood.  I asked an Orthodox Rabbi if I was permitted. He smiled, nodded and  handed me a black paper yamulka and bade me approach.
The Wailing Wall 
I stood there close to it.  I touched it. Gently.  With finger tips.  Connecting with the millions before me and the millions who will come after.
I returned to the Hilton and got on an elevator packed with tourists who had had too much sun. "You're working?" "Yes I am"   "Such a nice job!".
They looked tired. Beat from their all day bus tour.
An old guy's wife began talking excitedly about tomorrow's tour.  An old guy from Brooklyn said aloud "You know when you've seen one Kibbutz you're seen them all!"
I knew I was back in Tel Aviv
.